AMC Online | Activate Your English: Advanced-Level English Speaking Club for English Teachers
Описание мероприятия
If you are an English teacher and you want to fine-tune their English language skills and boost your confidence when communicating in English, join a new season of the free 6-part program «Activate Your English: Advanced-Level English Speaking Club for English Teachers« every other Tuesday at 5:30-7:00 p.m. MSK.
This program will give you a free opportunity to maintain or improve your level of English in biweekly 1.5-hour-long speaking and vocabulary boosting sessions, facilitated by an American English Language specialist, with your like-minded peers.
Schedule of sessions (sign up for each or all below this announcement):
Session 1: Tuesday, October 11 at 5:30-7:00 p.m. MSK. Topic: Friends, Family, and Pets
Session 2: Tuesday, October 25 at 5:30-7:00 p.m. MSK. Topic: Holidays and Celebrations
Session 3: Tuesday, November 8 at 5:30-7:00 p.m. MSK. Topic: Music
Session 4: Tuesday, November 22 at 5:30-7:00 p.m. MSK. Topic: The Internet and Websites
Session 5: Tuesday, December 6 at 5:30-7:00 p.m. MSK
Session 6: Tuesday, December 20 at 5:30-7:00 p.m. MSK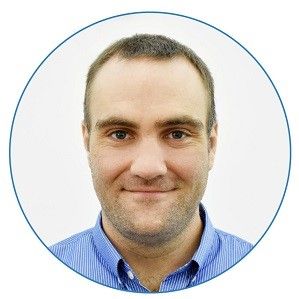 About the facilitator: Brian Cook is a 2022 Virtual English Language Fellow with the Regional English Language Office. He has approximately ten years of experience in the field of teaching English to Speakers of Other Languages (ESOL). Over those years, he has gained experience both in teaching language learners and in training teachers in a variety of environments. Brian has designed and delivered in-house and external teacher training courses to experienced teachers, but he also frequently trains new teachers in his role as a CELTA tutor. He is currently an academic coordinator at an English language center in Siem Reap, Cambodia.
***
These sessions are free and take place online via Zoom. They are intended for English-language instructors interested in maintaining or refreshing their language through conversations with their peers about interesting everyday topics.
The number of places in each session is limited and is only open to teachers of English.
The registration for each session is on a first-come-first-served basis, and once the available places for a session are gone, they are gone. If you decide not to attend, make sure you cancel your registration so as to let someone else take part instead.
***
ALL AMERICAN CENTER IN MOSCOW EVENTS ARE FREE OF CHARGE / ВСЕ МЕРОПРИЯТИЯ АМЕРИКАНСКОГО ЦЕНТРА В МОСКВЕ БЕСПЛАТНЫ
***
This meeting is hosted on Zoom, so if you are interested in joining, please create a Zoom account beforehand. When registering below, please submit your valid email address to receive a link to the class Zoom meeting 30 minutes before the session begins.
To join other AMC Online programs, please check the American Center's TimePad calendar.
Подробности
Организатор:
Американский центр в Москве
Привет!
Я твой личный помощник и я помогу тебе узнать о подходящих для тебя возможностях Американского Центра. В среду (12 апреля) у нас состоится "AMC Online | Online Models for English Teaching - Entrepreneurship in English Language Teaching Series". Ты хочешь пойти?