AMC Online | Teacher2Teacher Series
Описание мероприятия
The American Center in Moscow invites English teachers to join the sixth and final meeting of a new season of Teacher2Teacher Series, facilitated by English Language Fellow Brian Cook, on December 13 at 5:30-7:00 p.m. MSK.
Schedule of this season of Teacher2Teacher Series (sign up for each by clicking on the links and filling out a registration form at the bottom of each announcement; paticipation is free):
Workshop 1: Tuesday, October 4 at 5:30-7:00 p.m. MSK
Workshop 2: Tuesday, October 18 at 5:30-7:00 p.m. MSK
Workshop 3: Tuesday, November 1 at 5:30-7:00 p.m. MSK
Workshop 4: Tuesday, November 15 at 5:30-7:00 p.m. MSK
Workshop 5: Tuesday, November 29 at 5:30-7:00 p.m. MSK
Workshop 6: Tuesday, December 13 at 5:30-7:00 p.m. MSK
***
Teacher2Teacher Series for English-language teachers has been hosted virtually at the American Center in Moscow throughout the past year. These biweekly meetings are a great opportunity for English teachers to get hands-on advice about various aspects of foreign language instruction, share successful practices, resources, innovative pedagogies, and work on their professional development together with like-minded colleagues. 
The participants who attend 4 out of 6 Teacher2Teacher Series workshops will earn an e-certificate from the Regional English Language Office. The workshops are hosted biweekly from October 4, 2022 through December 13, 2022.
These workshops are free and take place online via Zoom. They are intended for English-language instructors teaching in various educational contexts, as well as teacher-trainers and students pursuing a degree in TESOL.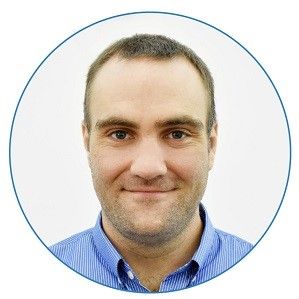 About the facilitator: Brian Cook is a 2022 Virtual English Language Fellow with the Regional English Language Office. He has approximately ten years of experience in the field of teaching English to Speakers of Other Languages (ESOL). Over those years, he has gained experience both in teaching language learners and in training teachers in a variety of environments. Brian has designed and delivered in-house and external teacher training courses to experienced teachers, but he also frequently trains new teachers in his role as a CELTA tutor. He is currently an academic coordinator at an English language center in Siem Reap, Cambodia.
***
ALL AMERICAN CENTER IN MOSCOW EVENTS ARE FREE OF CHARGE / ВСЕ МЕРОПРИЯТИЯ АМЕРИКАНСКОГО ЦЕНТРА В МОСКВЕ БЕСПЛАТНЫ
***
This meeting is hosted on Zoom, so if you are interested in joining, please create a Zoom account beforehand. When registering below, please submit your valid email address to receive a link to the class Zoom meeting 30 minutes before the session begins.
To join other AMC Online programs, please check the American Center's TimePad calendar.
#english #teaching #tefl #methodology #tesol #teacher2teacher
Подробности
Организатор:
Американский центр в Москве
Привет!
Я твой личный помощник и я помогу тебе узнать о подходящих для тебя возможностях Американского Центра. В среду (8 февраля) у нас состоится "AMC Online | Managing Finances and Resources - Entrepreneurship in English Language Teaching Series". Ты хочешь пойти?