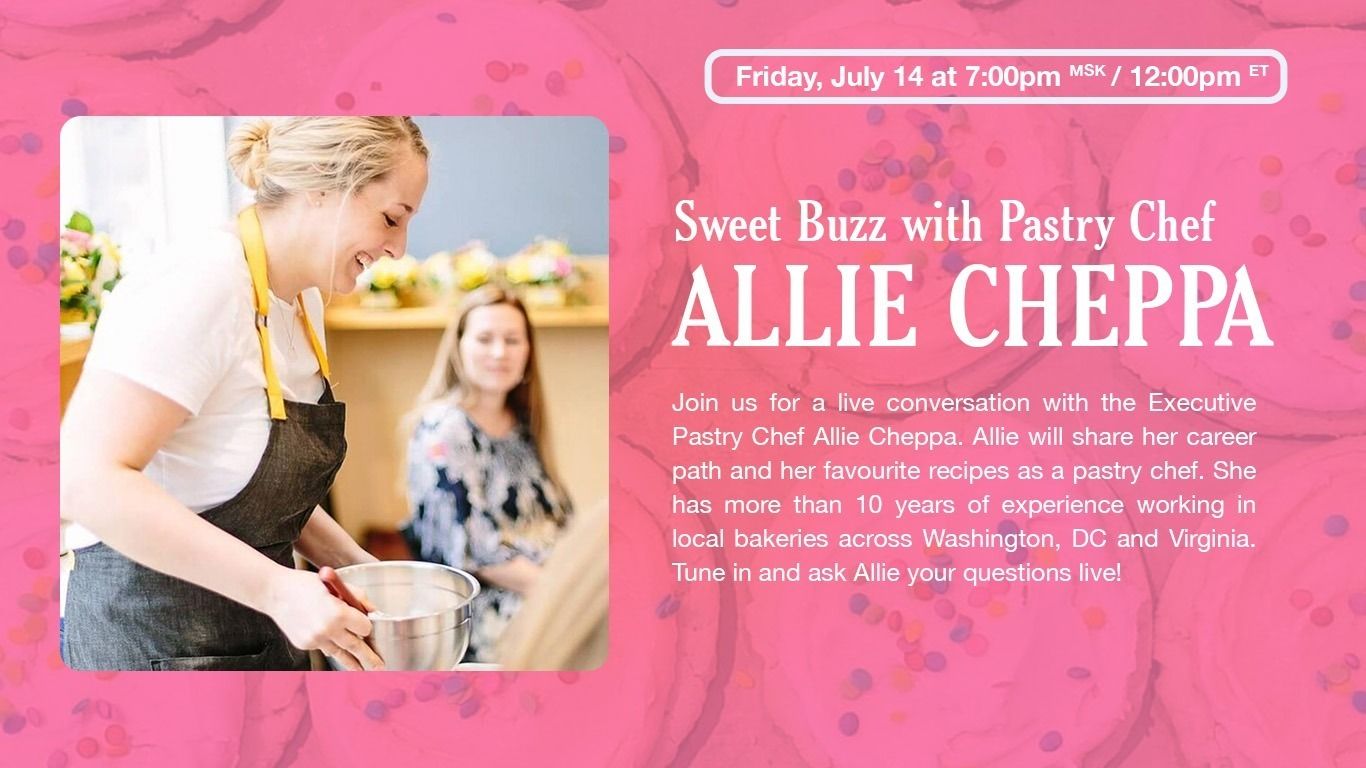 Make sure to tune in on Friday, July 14 at 7:00 p.m. MSK/12:00 pm EDT for this delectable discussion with Allie Cheppa, Executive Pastry Chef at Buzz Bakeshop. With over a decade of experience in the baking industry, Allie has cooked up a successful career crafting sweet delights. She will share her professional journey, insights from her day-to-day work, and even a few treasured recipes. 
Through this live Q&A session, you will have the opportunity to learn about the bakery industry, the life of a professional pastry chef, and Allie's journey in the culinary world.
Don't miss out on this chance to satisfy your curiosity and your sweet tooth – tune in and ask Allie your questions live!
About the guest speaker:
Allie Cheppa is the Executive Pastry Chef at Buzz Bakeshop, a beloved neighborhood bakery in Washington, DC. She spent three years at RareSweets Bake Shop and has more than 10 years of experience working in local bakeries across Washington, DC, and Virginia.
***
ALL AMERICAN CENTER IN MOSCOW EVENTS ARE FREE OF CHARGE / ВСЕ МЕРОПРИЯТИЯ АМЕРИКАНСКОГО ЦЕНТРА В МОСКВЕ БЕСПЛАТНЫ
***
This event will be livestreamed on the American Center in Moscow's YouTube channel, VK group, and Telegram channel.
To receive an email reminder 30 minutes before the online event begins, register below and leave a valid email address.
To join other AMC Online programs, please check the American Center's website and TimePad calendars.