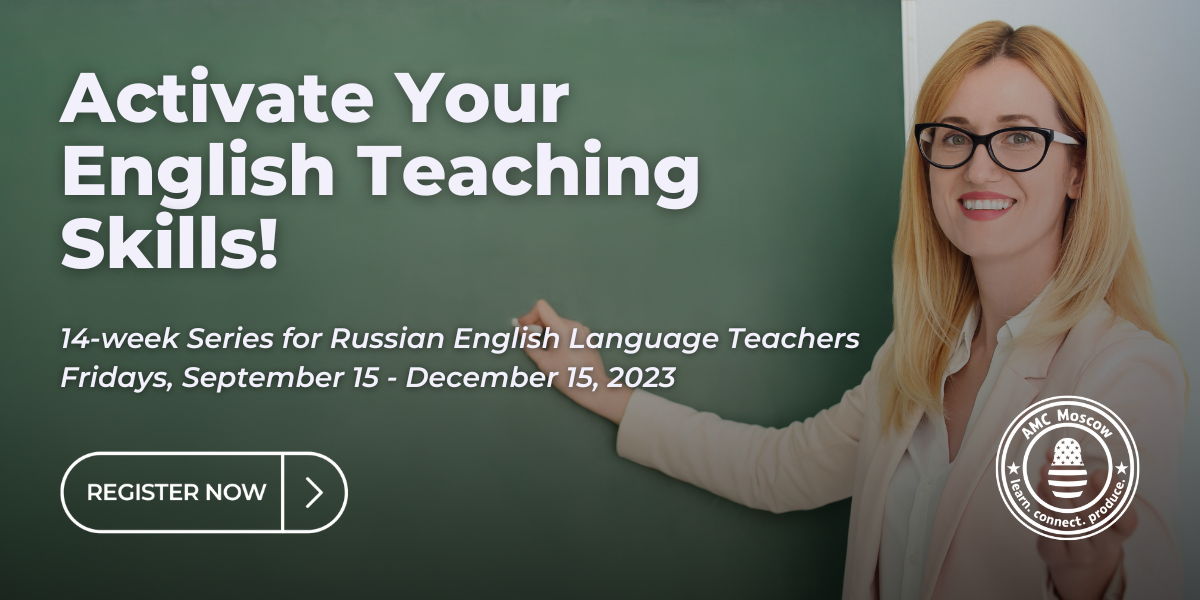 Join us every Friday for an enriching series dedicated to supporting Russian English language educators! The American Center in Moscow, in collaboration with ESOL educator Anne Damiecka, invites you to a series of 14 special sessions aimed at boosting your English proficiency, enhancing your teaching skills. You'll come away with new tools, resources, and classroom techniques to energize your careers and your students. 
About the Educator:
Anne Damiecka lives in Grand Rapids, Michigan, and teaches at Grand Rapids Community College and the Literacy Center of West Michigan. A native of Indiana, USA, Anne taught English in Poland from 2002 – 2006, and later moved to Texas, where she was Professor of ESOL at Lone Star College from 2010-2022. She has a master's degree in Applied Linguistics from the University of Surrey, UK. Outside of work, Anne enjoys camping, yoga, and competing in triathlons.
***
Earn an e-certificate from the Regional English Language Office!
To qualify for an e-certificate, you need to attend at least 10 out of 15 Zoom sessions and fill out an attendance form during each session. 
***
ALL AMERICAN CENTER IN MOSCOW EVENTS ARE FREE OF CHARGE / ВСЕ МЕРОПРИЯТИЯ АМЕРИКАНСКОГО ЦЕНТРА В МОСКВЕ БЕСПЛАТНЫ