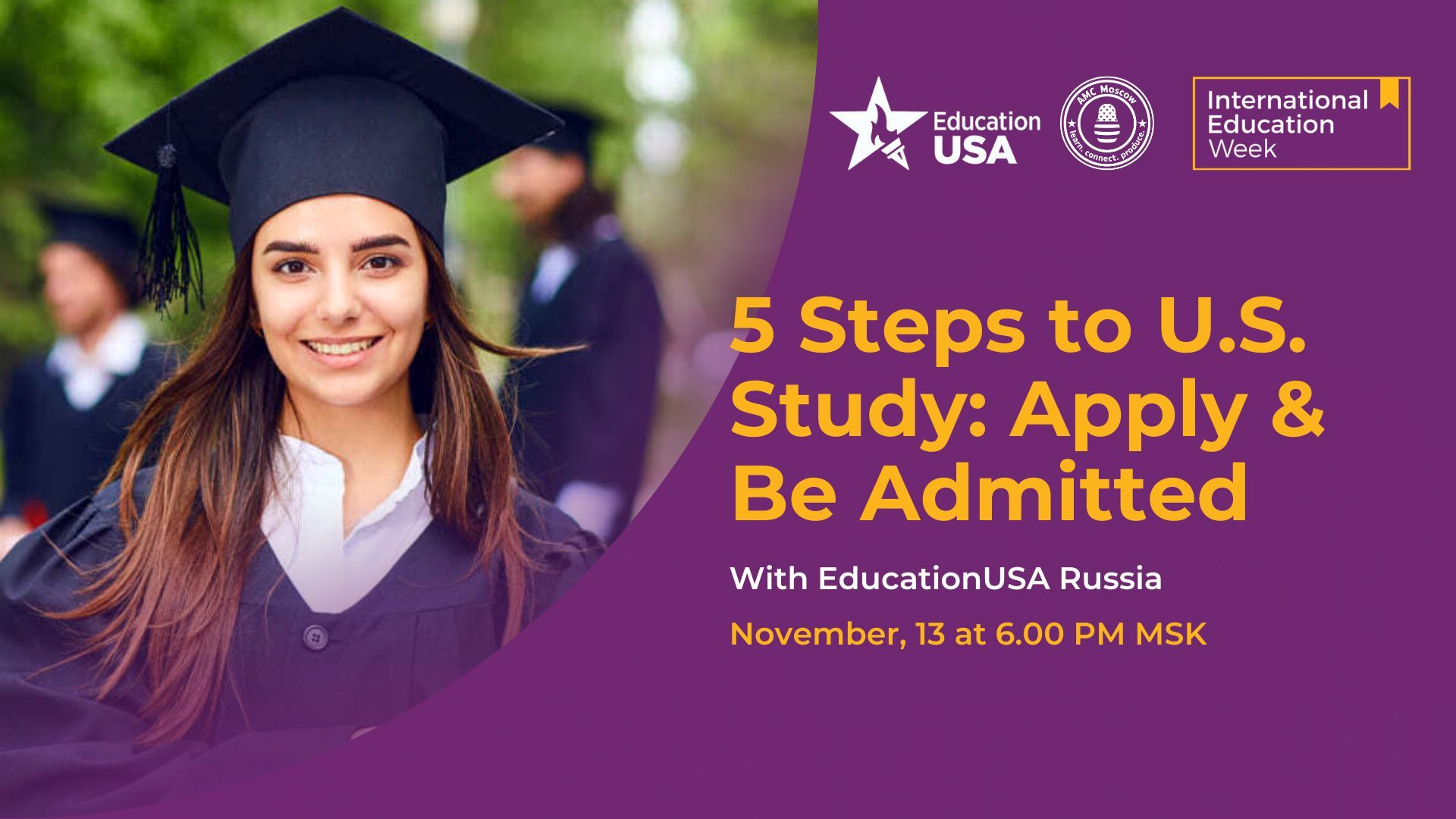 Join us on Monday, November 13th at 18:00 Moscow time for our  online information session to discover the roadmap to studying in the U.S. If you're contemplating higher education in the United States, this session is tailored for you! We'll delve into the admissions process and provide crucial information on applying to U.S. universities.
EducationUSA is your official source on U.S. higher education.
In this webinar, we'll guide you through the '5 Steps to U.S. Study': researching your options, financing your studies, completing your application, applying for your student visa, and preparing for your departure. This session is an essential primer for international students seeking to understand the complexities of the U.S. university application process. Whether you aim to join a short-term or full-degree program in the U.S., these five steps will arm you with the knowledge to navigate your journey. Register now and bring your questions! We'll be answering them live. This presentation will be conducted in English.
***
ALL AMERICAN CENTER IN MOSCOW EVENTS ARE FREE OF CHARGE / ALL EVENTS OF THE AMERICAN CENTER IN MOSCOW ARE FREE OF CHARGE
***
To watch this event live, tune in to the American Center in Moscow's YouTube channel and VK page. You can also watch the recording of this event on the same platforms after the event's end.
You can register below and leave your valid email address to receive a reminder 30 minutes before the online event begins.
To join other AMC Online programs, please check the American Center's website and TimePad calendars.