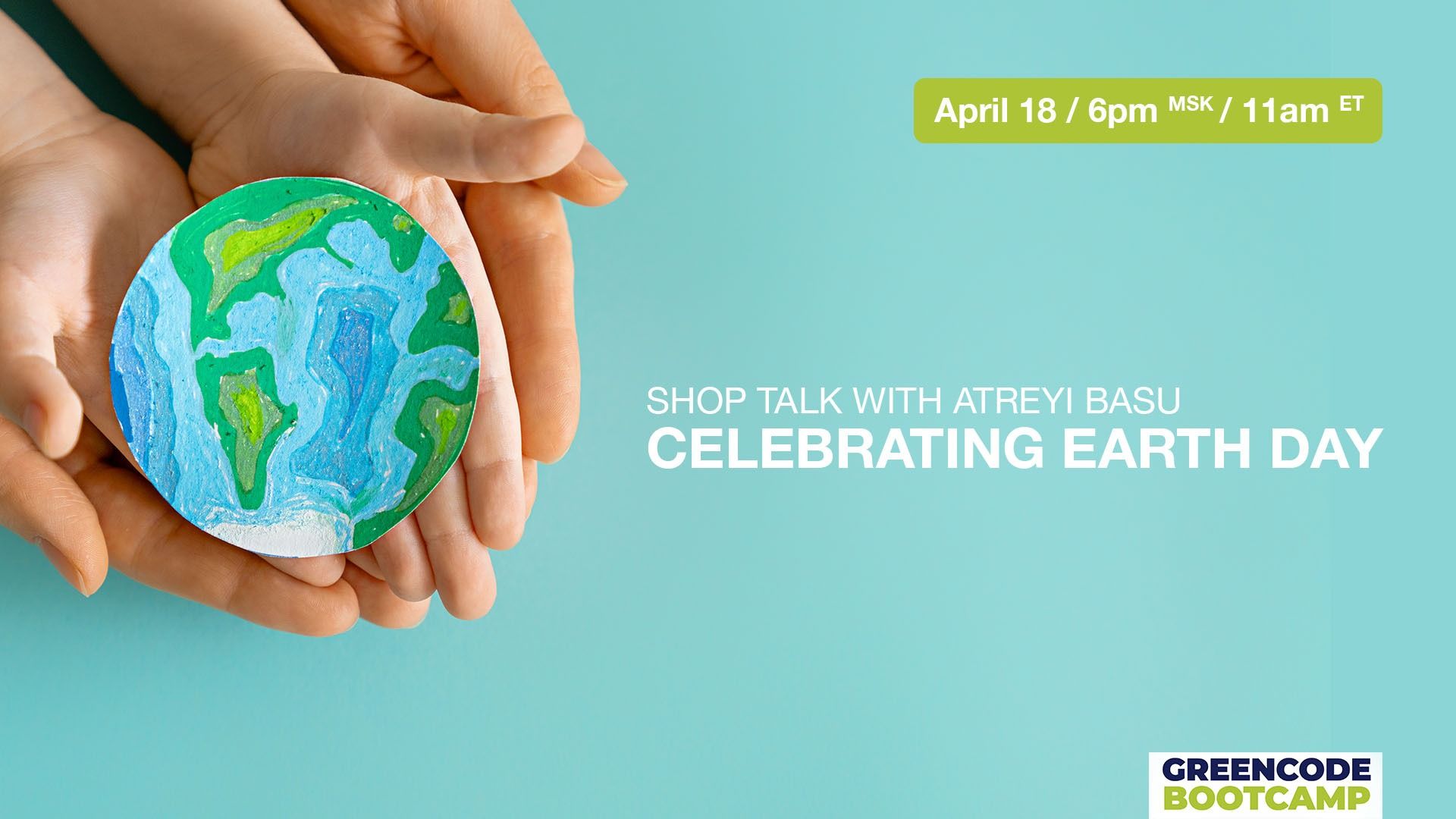 On April 18 at 6:00 p.m. MSK, join us for a special talk with Atreyi Basu to celebrate Earth Day. Atreyi is a passionate volunteer advocating for initiatives to counter climate change globally. She will talk about Earth Day, environmental justice, and climate optimism in the United States. Tune in and ask Atreyi your questions live!
About the guest speaker:
Atreyi Basu is a student based out of Massachusetts. Seeing firsthand the increase in extreme weather events led her to volunteer with environmental organizations in 2020 where she discovered how much of a difference can be made through environmental movements. She has also led efforts to educate elementary and middle school students on climate change and sustainability, advocated for equitable reform in her school district, and led an initiative to train new volunteers in advocacy skills. Outside of volunteering for a variety of causes, Atreyi is an editor at multiple literary magazines, the president of a club focused on painting murals, debates competitively, and is part of student government.
***
ALL AMERICAN CENTER IN MOSCOW EVENTS ARE FREE OF CHARGE / ВСЕ МЕРОПРИЯТИЯ АМЕРИКАНСКОГО ЦЕНТРА В МОСКВЕ БЕСПЛАТНЫ
***
This event will be livestreamed on the American Center in Moscow's YouTube channel, VK group, and Telegram channel.
To receive an email reminder 30 minutes before the online event begins, register below and leave a valid email address.
To join other AMC Online programs, please check the American Center's website and TimePad calendars.
Photo by Noah Buscher on Unsplash