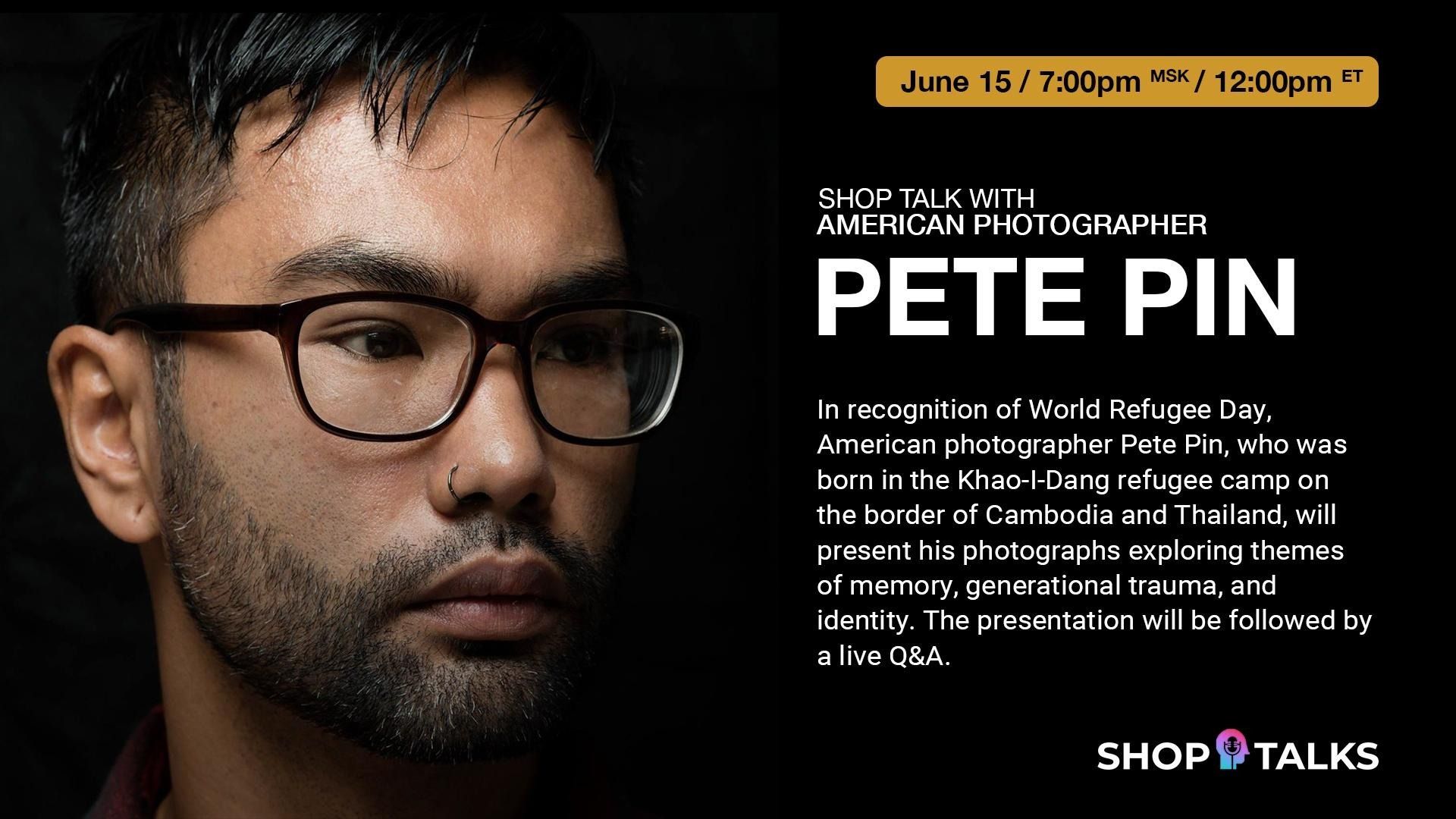 In recognition of World Refugee Day, please join us on Thursday, June 15 at 7:00 p.m. MSK for a live conversation with American photographer Pete Pin, who was born in the Khao-I-Dang refugee camp on the border of Cambodia and Thailand. Mr. Pin will give a presentation of his photographs exploring themes of memory, generational trauma, and identity. The presentation will be followed by a Q&A. Tune in and ask Pete your questions live! 
About the guest speaker:
Pete Pin was born in the Khao-I-Dang refugee camp on the border of Cambodia and Thailand in 1982. His family were resettled as refugees in Stockton, California in the 1980's. Pin's work explores themes of memory, migration, and inter-generational trauma among the Cambodian American community across the United States and among his own family in the U.S. and Cambodia. A high school drop-out, Pin is a graduate of the University of California at Berkeley, where he did Honors and was awarded the Louis and Charles Outstanding Honors Thesis Award, and the International Center of Photography. He received fellowships and grants from the Magnum Foundation and Open Society Foundations Photography Project, among others, has been featured in the New York Times, TIME Magazine, NPR, and VICE, and his series on the Cambodian diaspora is in the permanent collection of the Library of Congress.
About the moderator:
***
ALL AMERICAN CENTER IN MOSCOW EVENTS ARE FREE OF CHARGE / ВСЕ МЕРОПРИЯТИЯ АМЕРИКАНСКОГО ЦЕНТРА В МОСКВЕ БЕСПЛАТНЫ
***
This event will be livestreamed on the American Center in Moscow's YouTube channel, VK group, and Telegram channel.
To receive an email reminder 30 minutes before the online event begins, register below and leave a valid email address.
To join other AMC Online programs, please check the American Center's website and TimePad calendars.