The AMC Poetry Salon is designed to serve both seasoned poetry enthusiasts and those new to this captivating form of art. The salon will focus on close readings of selected poems, offering you a unique opportunity to delve into the creative interpretations, meanings, and societal reflections inherent in each verse.
Each month, we are excited to host two meetings. In our first session, we journey through the evocative landscapes painted by esteemed poets such as Jericho Brown, Kaveh Akbar, Natasha Trethewey, Louise Gluck, Ada Limon, Chen Chen, Ocean Vuong, Saddiq Dzukogi, and more. These voices echo the complexities of our time, making each session a contemporary revelation.
Come be a part of this enlightening journey as we discover the power and beauty of words and foster a deeper appreciation for the art of poetry.
Don't miss this chance to immerse yourself in a world of poetic wonder. Reserve your seat for our upcoming sessions today!
Join us on the 22nd of November for an immersive poetry reading workshop with Catherine Anderson.
Get ready to read, interpret, and uncover hidden meanings in the poet's words, and best of all, we'll have the opportunity to discuss and validate our interpretations with the poet herself.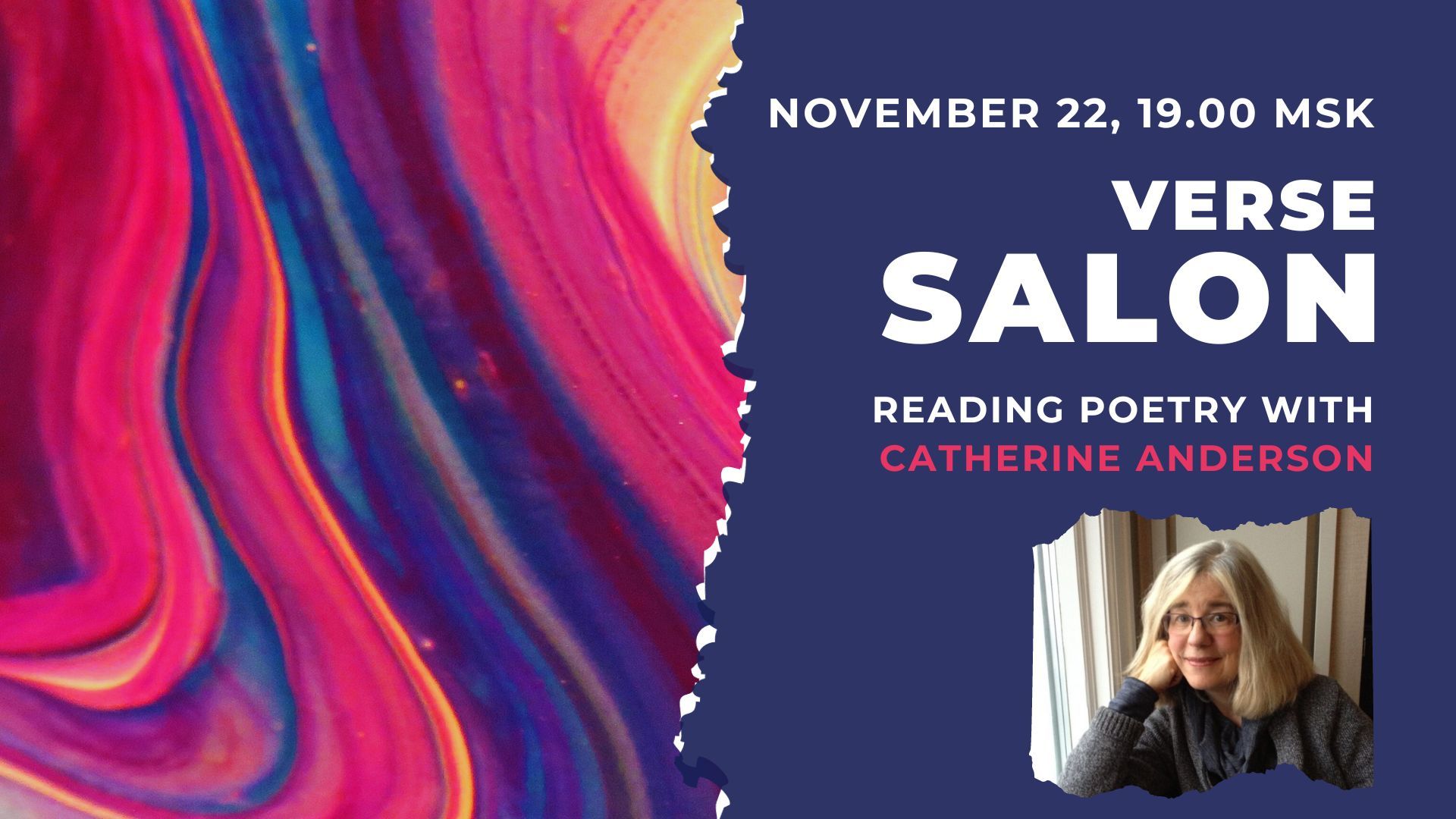 **
ALL AMERICAN CENTER IN MOSCOW EVENTS ARE FREE OF CHARGE / ВСЕ МЕРОПРИЯТИЯ АМЕРИКАНСКОГО ЦЕНТРА В МОСКВЕ БЕСПЛАТНЫ
***