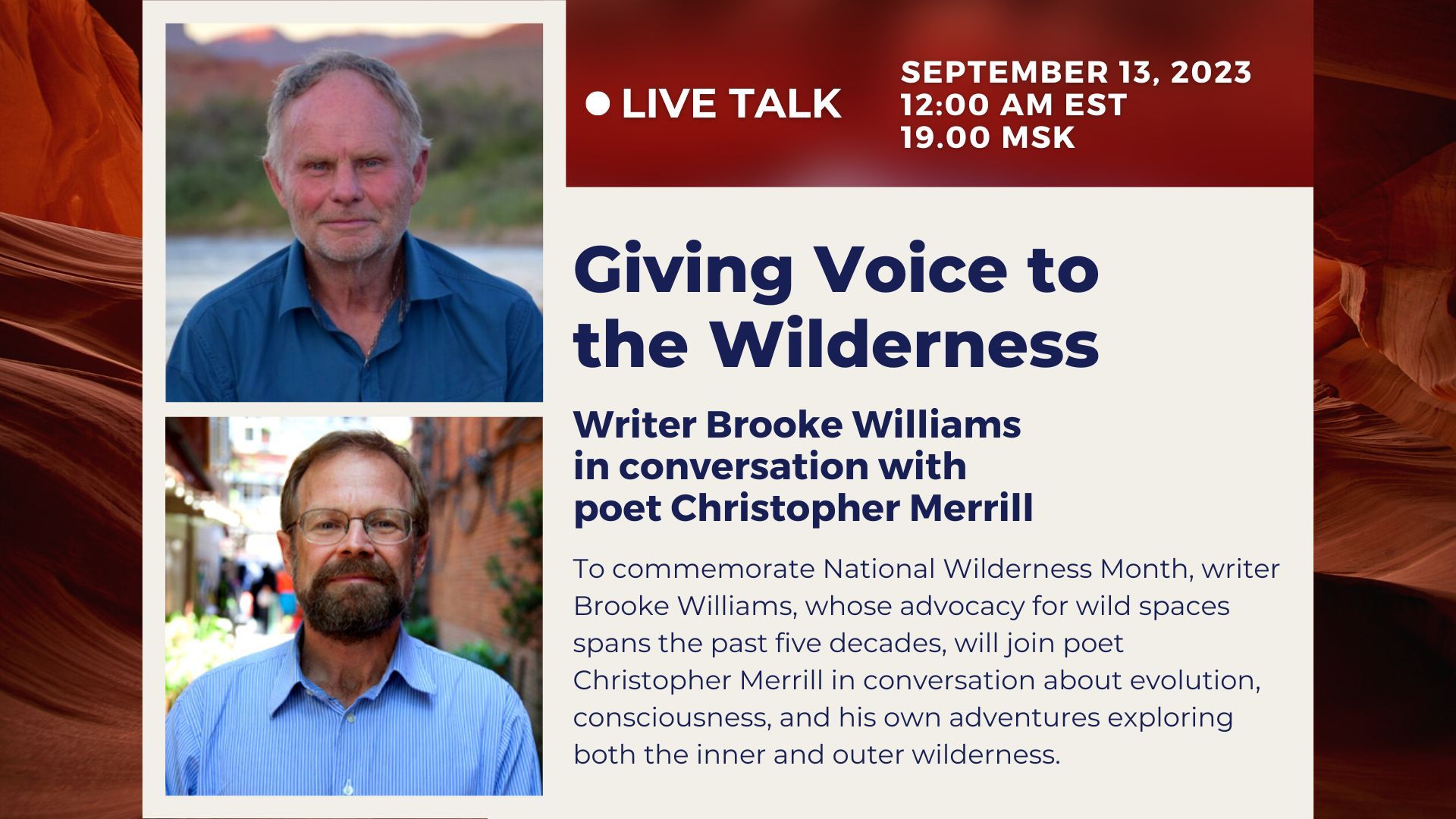 What: Giving Voice to the Wilderness
Who: Writer and wilderness advocate Brooke Williams
When: Wednesday, September 13 / 7PM Moscow time
Why You Should Come: You'll learn about the intrinsic need for wildness, how to live more fully in partnership with the Earth, and what it means to be human in the 21st century
About the Speaker
Brooke Williams' life has been one of adventure and wilderness exploration. He's spent the last five decades advocating for wilderness, writing in an effort to understand the importance of wildness in modern life. He is the author of several books including Halflives: Reconciling Work and Wildness; Open Midnight: Where Ancestors and Wilderness Meet; The Story of My Heart; and his most recent, Mary Jane Wild—Two Walks and a Rant. His journalistic pieces have appeared in Outside, Huffington Post, Orion, and Saltfront. 
Williams earned his MBA in sustainable business from the Bainbridge Graduate Institute. He lives with three cats, a dog, and the writer, Terry Tempest Williams, near Moab, Utah, where they watch the light and wait for rain.