In monthly sessions of Short Story Reading Club, we will read and discuss short stories by contemporary writers published in literary magazines available in the American Center in Moscow's free eBook Library.
In these sessions, we will:
Share our current and favorite readings on Padlet and with the group (read previous suggestions here);
Read part of the selected short story together. Before each session, you are encouraged to read this selected short story from a digital issue of a literary magazine (The New Yorker, Harper's, The Paris Review, and others), you can find information about the selected reading in the Required Reading section of this announcement below. You will be able to borrow a digital issue of the magazine with the selected short story free from AMC's 

eBook Library

.

Borrowing books and magazines from the library requires creating a free library account; to register for one, go to this page. For the se
Discuss the whole short story;
Write individual reviews of the short story. We may also do other creative writing exercises together to enrich our English, broaden our outlook, and have some literary fun together.
Led by: Denis Aksenov, long-running host of reading and drama workshops at the American Center in Moscow; founder of Funky Chekhov's Society; current student at the University of Massachusetts, history & art history majors.
Open to: Adults with intermediate to advanced English language skills.
Perfect for: Readers who want to discover contemporary short fiction.
***
REQUIRED READING FOR JULY 13, 2023:
Thursday by George Saunders from the June 12th, 2023, issue of The New Yorker. You can borrow this digital issue for free from AMC's free eBook Library here. To get a free library account, go to this page.
George Saunders won the Booker Prize in 2017 for his novel "Lincoln in the Bardo." He is the author of five story collections, including "Tenth of December" and "Liberation Day," which came out last year.
Thus is how the story Thursday begins: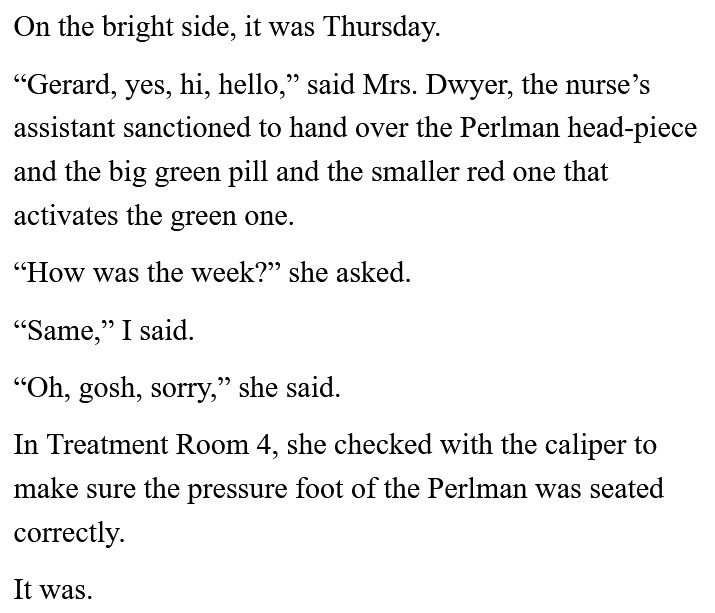 ***
ALL AMERICAN CENTER IN MOSCOW EVENTS ARE FREE OF CHARGE / ВСЕ МЕРОПРИЯТИЯ АМЕРИКАНСКОГО ЦЕНТРА В МОСКВЕ БЕСПЛАТНЫ
***
This session is hosted on Zoom, so if you are interested in joining, please create a Zoom account beforehand. When registering below, please submit your valid email address to receive a link to the Zoom meeting 30 minutes before the session begins.
To join other AMC Online programs, please check the American Center's TimePad calendar.