The American Center hosts many regular clubs for visitors of different ages and interests, including: English language learning, critical thinking, public speaking, business and entrepreneurship, science and technology, arts and many more. Below are some of our current club.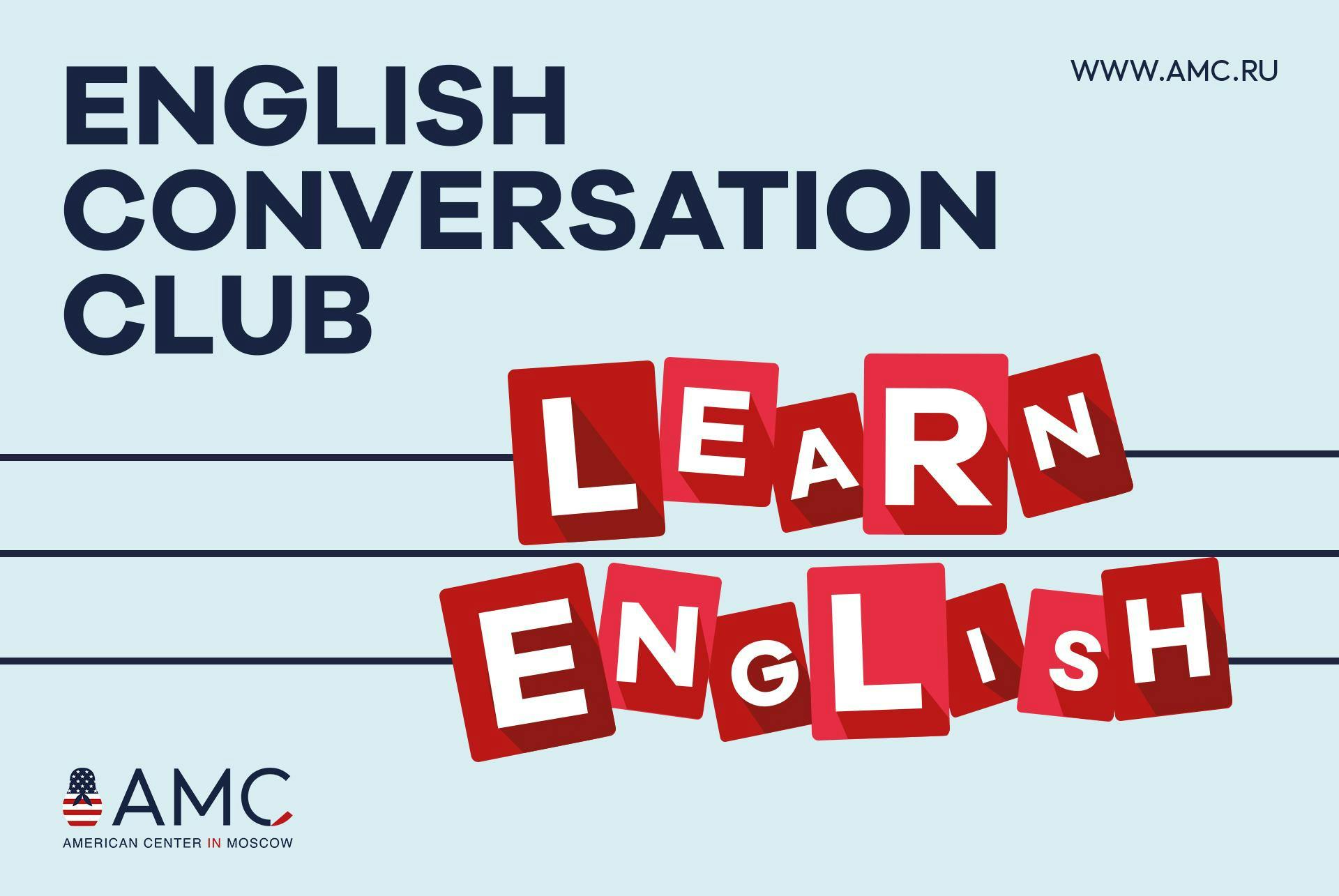 English Conversation Club
Members engage in lively discussions on all kinds of topics – from space to the importance of friendship. If you want to practice your English, meet interesting people and have an exciting conversation – this is the perfect club for you. Open to all ages and levels.
Slow Reading Club
Do you enjoy reading poetry? Do you like studying the beautiful nuances of the English language? Join our Slow Reading Club! In our fast-paced world, in which we quickly skim the news, texts, and even books, we often don't give literature and media the attention they deserve.
Next Session – April 10,2019
TED-Ed Club
A weekly club for students aged 13 to 18, who want to grow their curiosity, discover new ideas and passions, and then share them in the form of short TED-style talks.
AMC Book Club
A biweekly club to discuss contemporary American fiction and non-fiction. Led by the university professor, it is a great way to practice your English and meet other book lovers.
Debate Club
A biweekly club devoted to the discussion and debate of today's societal issues and potential solutions. A great way to develop public speaking skills, practice.
Children's Programs
One Saturday per month children aged 5-12 years old can learn about American culture, practice their English and meet new friends. Children sing songs, read books and participate in activities.
American History Club
Join American college student and AMC Intern Della Huffines as she covers a wide variety of topics from the founding era to the late 20th century. You will have a chance to engage with these topics through popular music, movie clips, speeches, and historical facts, which will allow you to practice English and gain a deeper understanding of American culture through the nation's history.
Next Session – April 12, 2019
Arduino Self-Study Class
We invite everyone interested in STEAM in general and robotics and engineering in particular to our news self-study class on Arduino. Come and practice how to program this open-source robotics platform with easy-to-use soft- and hardware that allows creating astonishing projects from an alarm system to robot-cleaner and many others!
Next Session – April 15, 2019
American Dramedy Club
American Center is pleased to announce a series of amateur workshops devoted to a creative process of staging a theatrical play on the spot. During the workshop participants will read a modern short American play, discuss its setting, content, characters. Then volunteer actors will try to play it on an improvised stage. In the end everybody is encouraged to share their impressions. Topics covered – relations, choices, family, life and death, basically all that bothers and inspires human beings.
Chess Club
Join us every Thursday at 17:00 if you would like to learn to play chess or renew your skills. Set up your board, make your first move, challenge your opponent!
Next Session – April 11, 2019
Hey there!
I'm your personal assistant and I'll help you find what you're looking for at the American Center. We have "Arduino Self-Study Class" on 20 May (on Monday). Would you like to visit it?